YOU CAN NOW SPEAK DIRECT THROUGH ICQ NUMBER 46613666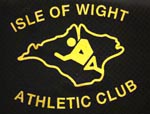 ISLE OF WIGHT, UNITED KINGDOM

The 99 season is now under way! with a win at our first wessex league competition on Sunday 25th April!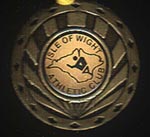 Subs - Junior - £7.50 - Senior - £10.00 - Family - £18.00
Hi there fellow athletic fans!
Welcome to the Isle of wight Athletic Club home page!

---
---
Our monthly poll
---
This is 2 of our road runners competing in the Portsmouth snows half marathon
Please Bookmark this page as it is being built
Please contact club secretary on 01983 405340
Billy Murray 5k fun run
Sunday 3rd October 1999
in aid of Kosovo and the Steven Jenkins memorial playground appeal
Entry fee £5 per Adult, £4 per Child, which includes a souvenir T-shirt and a half price swim at medina leisure centre
*** medals to all finishers ***
for details email us

To join our mailing list,
please enter your e-mail address,
then click the 'Join List' button.

OTHER PAGES ON OUR SITE!!
EVENTS . . PHOTOS OUR YOUTH SECTION . .
. ONE OF THE BEST LINKS PAGES ON THE NET!!!
PHOTOS OUR ADULT SECTION . . STATISTICS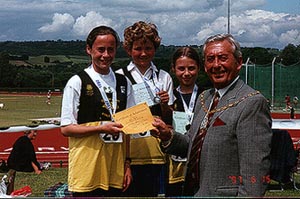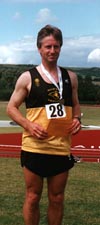 NERDWORLD